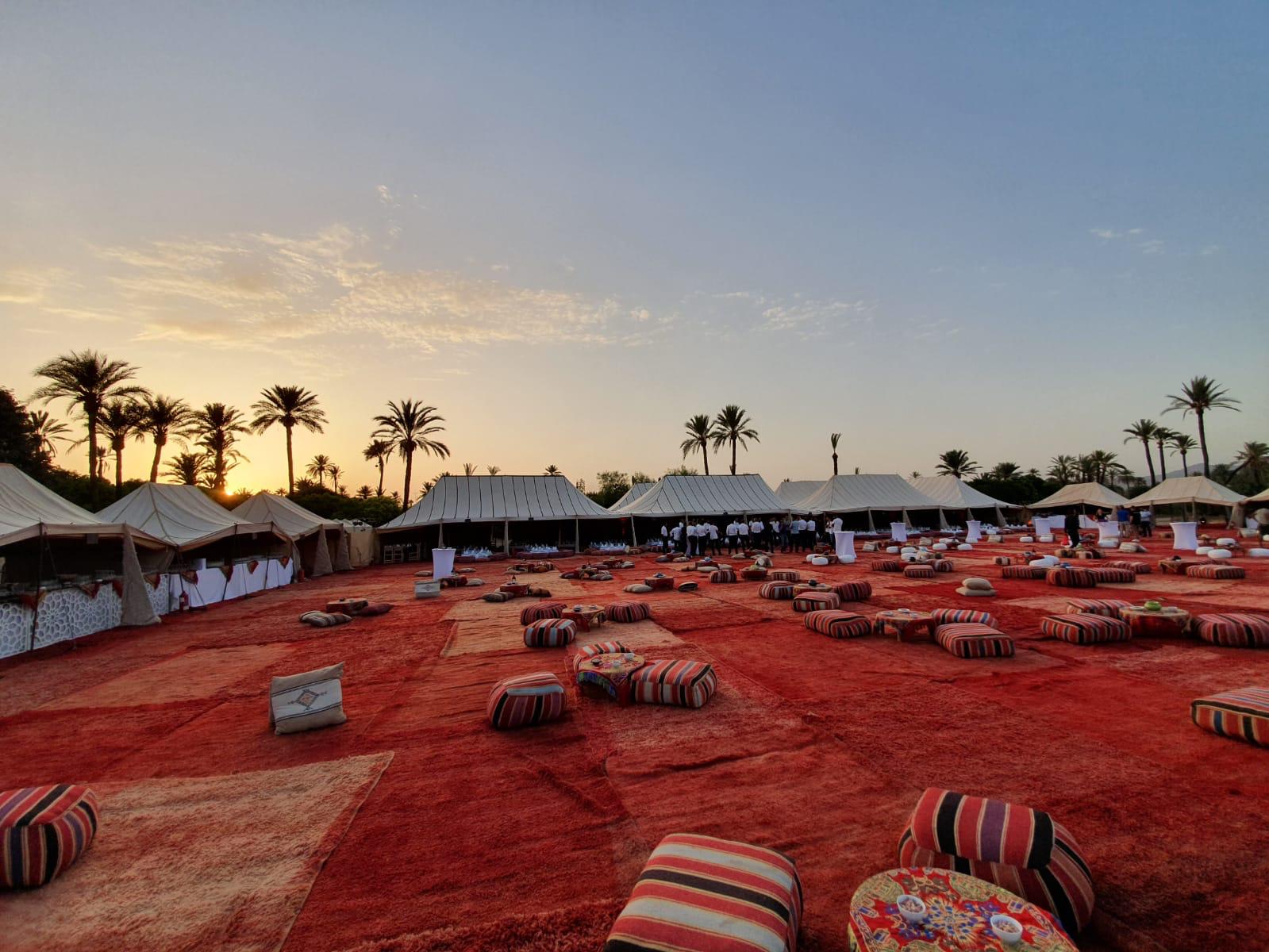 Discovering Marrakesh… 700 strong!
7
privatised restaurants in the Medina
The Goal : Building consultant loyalty, providing an exotic and VIP stay.
The Challenge : To bring together over 700 participants from various different places. To manage the routes and activities for a group of this size.
Léon's response : We chartered three planes in addition to the regular flights to transport the entire group.
For the activity, we divided the participants into groups and organised a treasure hunt in the medina to discover the souks, professions and local crafts. Following the activity, we privatised 7 restaurants around the medina to taste typical dishes.
To end the stay in style, we organised a surprise party in local tradition. To do this, we gave each participant a traditional outfit (gandouras or tunics), and welcomed them in the desert in the bivouac specially designed for them. There were several traditional activities on site: welcome by the blue men and dromedaries, belly dancers, henna tattoo workshop, fire eaters, and more.