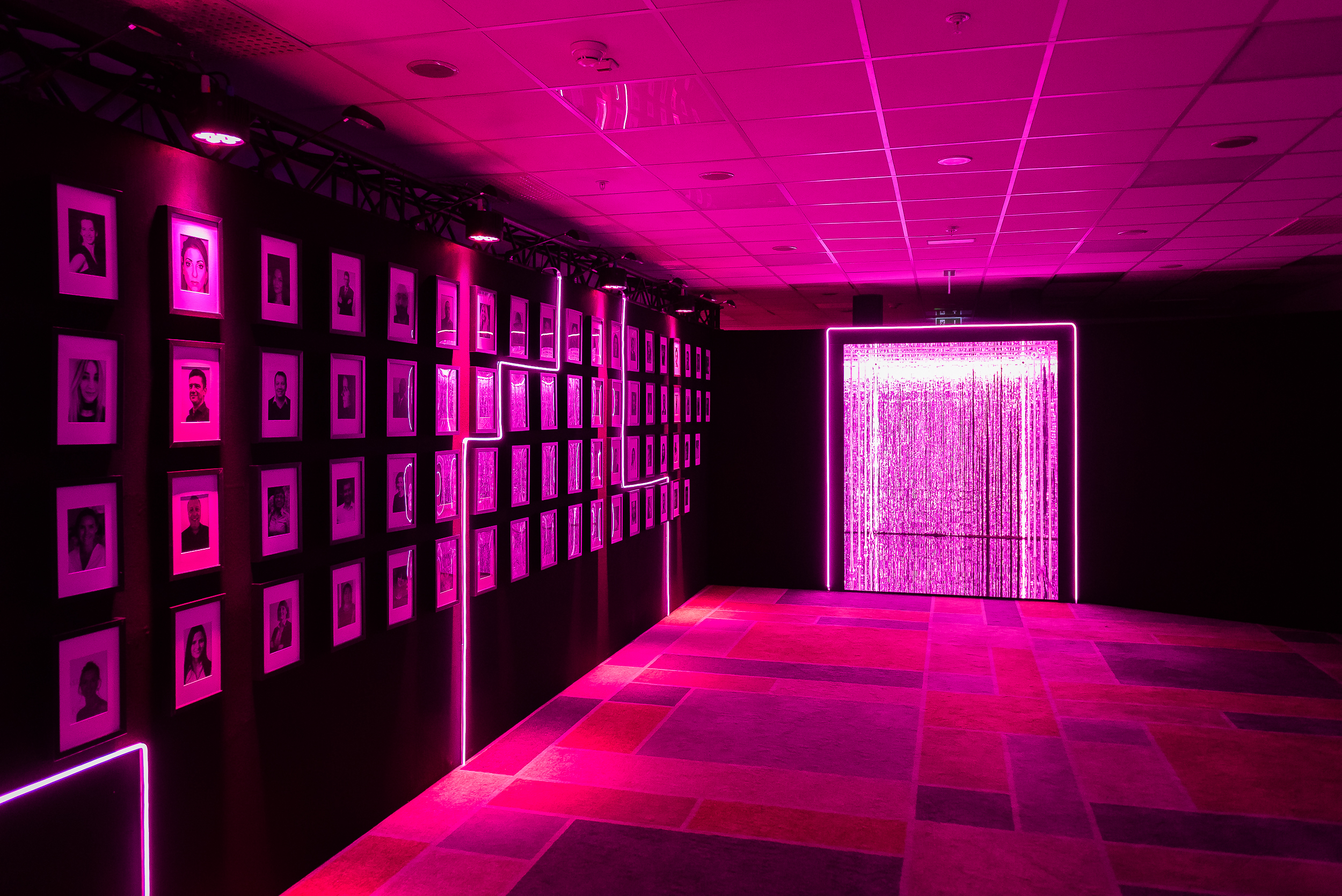 Moving from one world to another, with people at the heart of change
The goal : To create a transition between two spaces, two universes, between the past and the future, during the first day of an annual European convention.
The challenge : Helping participants understand the "before" and "after", while showing them that they themselves were at the centre of this transition.
Léon' response : We created a special chamber for travelling from one world to the next, made up solely of mirrors, to reflect/highlight each individual as they pass through this room.