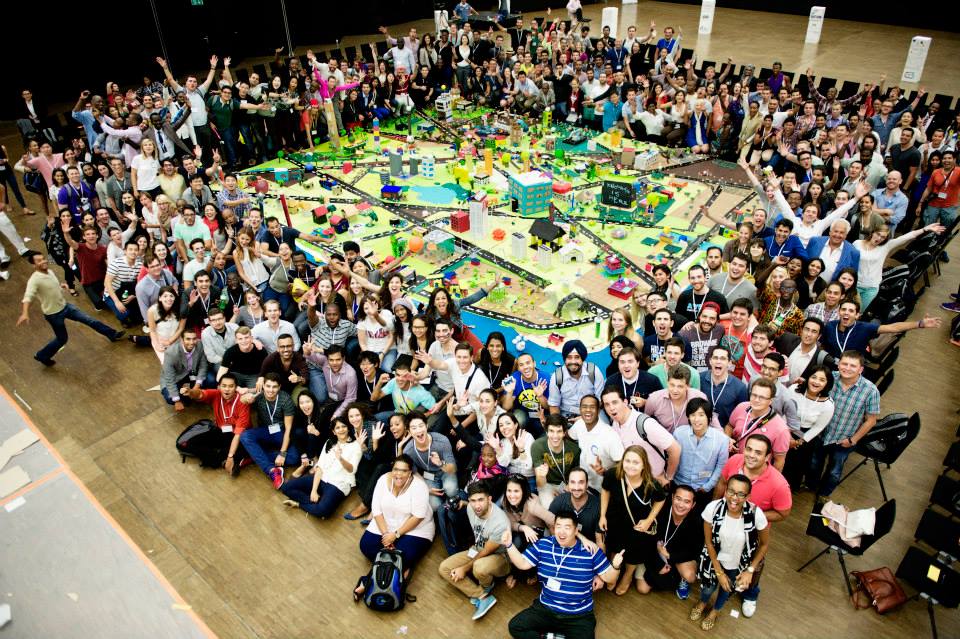 Working together down to the millimetre !
The goal : To design and build a giant model that represents the ideal city for the year 2050.
The challenge : Getting 320 people from 50 different countries with very varied cultures to work together.
Léon's response : We created the same number of teams as there were neighbourhoods to build. The activity took place in two stages: the first was focused on the overall plan of the city, and the elements/aspects to be developed (transport, municipal services, housing, etc.) as well as on how to make the different components of the model. The second phase was dedicated to making and assembling the final model, made completely of recycled objects. The exercise was supervised by professionals from the real estate sector, and ended with nearly 1hr30 of debriefing for 320.