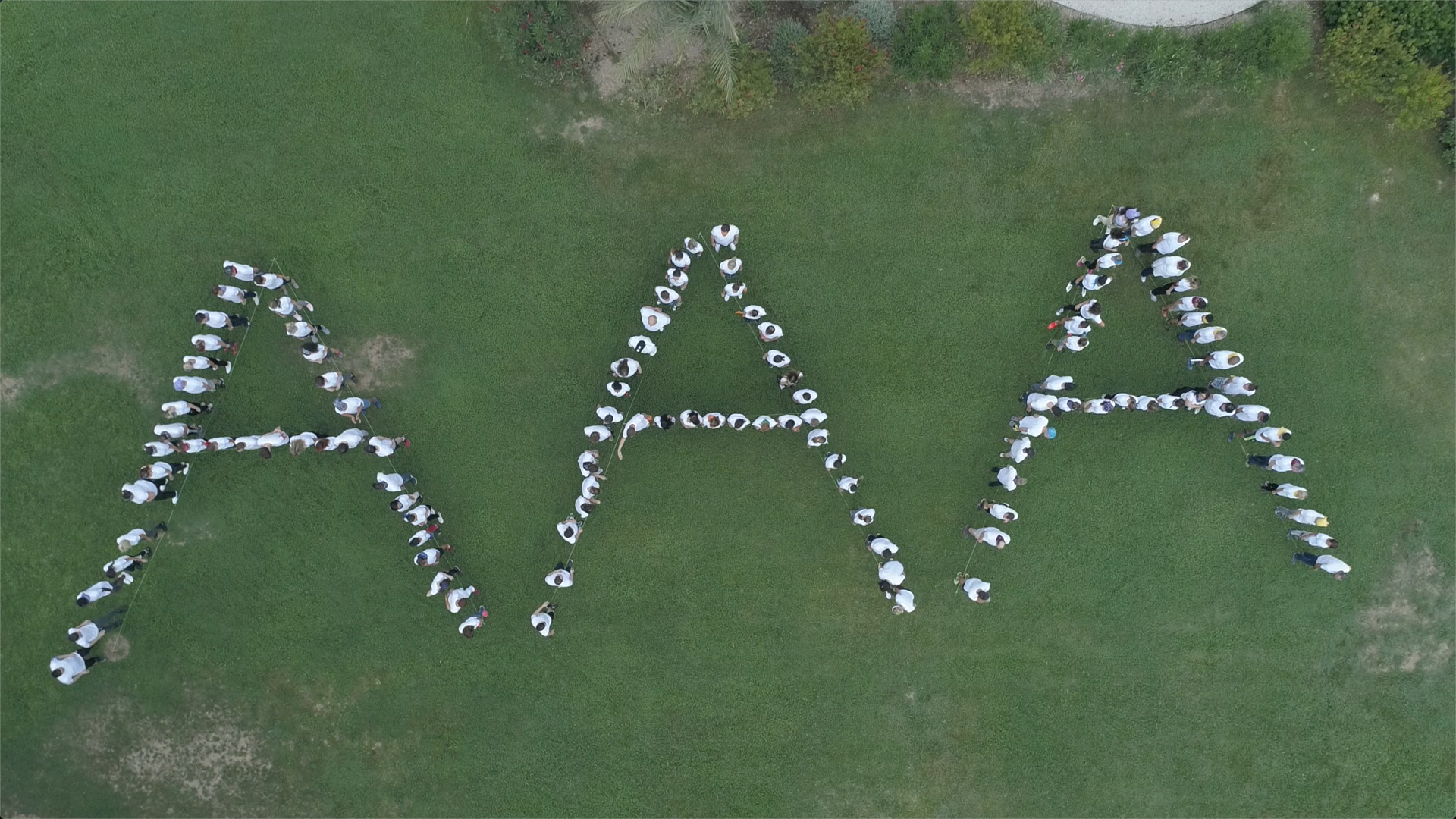 Seeing each other for the first time, and getting to know each other as employees
The Goal : Bringing together all employees in France for the first time.
The Challenge : A first convention for the company, organised around 20 sites, occupied by employees who had never met. We needed to find collaborative activities/events that would bring employees together.
Léon's response : We produced a Human logo made up of 200 people. We put them together in teams in advance so that people could mingle and get to know each other. Then, once the logo was finished, each team set off on an scavenger hunt, another way to strengthen team spirit and get to know their colleagues better.