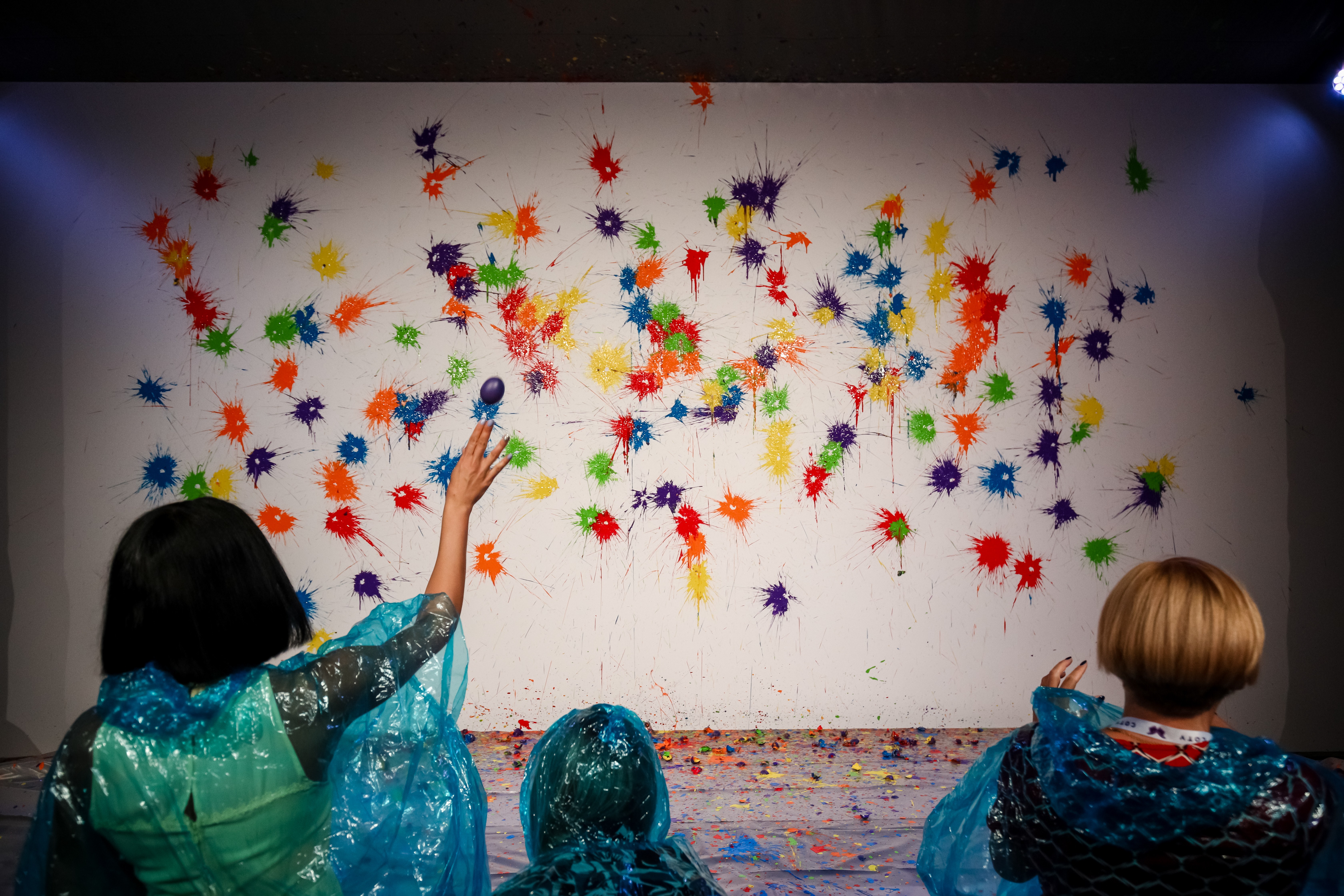 It's raining eggs !
Crush of the moment
If you need to spread the word about a brand or a product, feel free to get in touch so we can co-create your event or your launch campaign, and develop an original, fun and participatory activity that your employees are unlikely to forget !
Our latest original idea is to provide your audience with eggs, carefully prepared by us. To start, the eggs are thrown altogether at a wall specifically designed for this purpose, which our teams prepare in advance and of which "only we" hold the secret.
The wall then reveals your brand, your logo, or even a new product.
Everything is customisable : size, colours, location, etc.
By actively involving your clients or employees, this reveal is a huge highlight and never fails to unite your guests.
It is a fantastic communication and marketing tool with an original, surprising and creative approach, bringing people together and creating memories for all.